An advisor is like a personal coach for your money. We bring the right knowledge, expertise and guidance to identify your specific goals and help you achieve them. And a little planning early on, can go a long way....
A Financial Advisor, much as an accountant or lawyer, utilizes their professional training, formal study and experience in understanding your personal financial situation and co-ordinating solutions to meet your needs in every area of your financial life. Accessing this expertise enables you to receive the best possible advice to protect and leverage your family's income and asset position over the short, medium and long-term.
Please click on your nearest office to meet our staff.
Paul has worked in the Financial Services industry as a Financial Adviser since 1986. He is the owner and Director of Lateral Thinking Group, (trading as Momentum Wealth Management Group) with financial planning offices in Mt Waverley and Wantirna. Momentum Wealth Management operates under their own boutique AFSL.
With these credentials and extensive experience, Paul is well qualified to assist clients in achieving their financial goals.
Specialities are:
Wealth Management
Investment Advice
Commercial Finance
Education:
Melbourne University Comm. Law Degree
Latrobe University Bachelor of Economics
RMIT Diploma in Financial Planning and Finance
Areas of expertise are:
Business acquisition consultant - This entails putting strategies together to enable the purchase of existing companies for associates.
Investment advice - Full unrestricted license issued by ASIC – for the most part advice has been outsourced to the ANZ Group.
Peter has worked in the financial services industry since 2005 and has been a Financial Adviser since 2006.
Before this Peter worked for one year in client services and paraplanning in financial planning practices. Prior to entering the financial services industry Peter spent 25 years in management roles in Australian industry.
Peter holds a Bachelor of Engineering, a Master of Business Administration and a Graduate Diploma of Financial Planning from the Financial Services Institute of Australasia (finsia).
These qualifications mean that Peter is more than qualified to help clients to achieve their financial goals.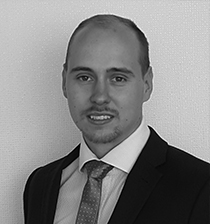 Blake Malcolm
Senior Financial Adviser
Blake started in the financial planning as soon as he completed his Bachelor of Commerce majoring in Finance. With the desire to continually grow and expand his knowledge, he completed his Diploma of Financial Planning and is nearing completion of his Masters in Financial Planning.
Prior to Financial Advising, Blake established himself as a reputable Paraplanner then Financial Adviser and with the continued drive for growth, Blake has been able to fast track his career to establish himself as a respectable Senior Financial Adviser
Blake maintains a high degree of accuracy with a meticulous approach to providing advice with a strong emphasis on building client relationship. He places an immense importance on client understanding and breaking down the financial complexities and barriers to provide greater financial clarity that provides benefit to all of his clients.

Anne Staley
PA to Peter Sharples
Anne joined the company in July 2012, as Personal Assistant to Peter Sharples.
She has been working in the financial planning industry for 25 years where she has gained a wide range of knowledge and experience.
Anne is enjoys her PA role and responsibilities that come with this position. She enjoys dealing with Peter's clients and always tries to attend to any issues they may have in an efficient and friendly manner.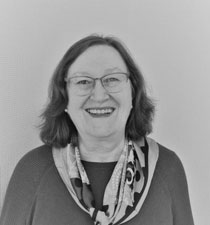 Elizabeth Lewicki
Administration & Support
Elizabeth has had 16 years' experience with the Financial Services Industry bringing a wealth of experience in customer service, reception and administration.
Elizabeth joined Momentum Wealth at the beginning of 2015 with a focus on giving exceptional service to clients and enjoying the challenges the position brings.
Tony has worked in the Financial Services industry since 1990. Tony has successfully operated his own financial planning practice in Canberra and Melbourne, and remains an equity partner within this practice.
After moving from Canberra to Melbourne in 1995, he continued to maintain relationships and services with his Canberra clients.
Tony is a Certified Financial Planner. This distinction is only awarded to individuals who have met rigorous competency, ethics and professional practice standards. In order to retain their right to use the CFP mark, CFP professionals must satisfy ongoing renewal requirements including continuing professional development. He has also successfully completed his Diploma of Financial Planning and is a member of the Financial Planning Association of Australia (FPA).
Tony has also achieved Professional Standards Excellence and Business Recognition awards within the current advice group.
He is well qualified and experienced in the development of comprehensive financial planning advice to clients in areas which includes:
Retirement Planning and Income Streams
Centrelink benefits advice
Estate Planning
Superannuation strategies including Self- Managed Superannuation Funds
Life & Disability and Income Protection Insurance
Budgeting and Investment strategies.
Tony is married with 3 children and enjoys spending time with family, travelling, catching up with friends and is an avid sports fan of all codes with a keen interest in basketball and golf.
Tony's satisfaction has always come from satisfied clients and this reflects in his ability by providing sound, quality and strategic personal advice. He enjoys developing close relationships with the clients that he looks after, in particular in times of need.
John started his career in Financial Planning as a Paraplanner in 2011 with RetireInvest – Mount Waverley. Within six months, John was appointed an Authorised Representative of RI Advice Group Pty Ltd.
Prior to this John had completed a Bachelor of Commerce majoring in Financial Planning and Finance and a Master of Commerce with Accounting and Insurance specialisations to prepare him for his long-term goal of being a Financial Adviser.
As a Paraplanner, and subsequently the Senior Paraplanner, John was responsible for the technical, legal and best interest approach to the provision of financial advice to RI's clients.
He was also responsible for ensuring that the technically complex scenarios of a formal Statement of Advice were clearly explained and easy for clients understand.
As a Senior Paraplanner John was also responsible for ensuring that all new Paraplanners were well trained in all aspects of Financial Planning, strategies, techniques and products, thus ensuring that the advisers of the future were well grounded in their knowledge.
In late 2014 John was appointed to the role of Financial Adviser. He now provides advice, in the clients' best interest, in the areas of:
Investments
Superannuation (including Salary Sacrifice arrangements, Consolidation and Transition-to-Retirement strategies)
Personal Insurance
Retirement Planning including the commencement of pensions
Centrelink & DVA advice
Self-Managed Superannuation Funds (SMSF)
Estate Planning
Steve has been in the financial planning industry since 1995 and has been with the group since October 2005.
He has a wealth of knowledge and experience - his education includes completing the Diploma of Financial Planning and a Bachelor of Business for which he majored in Accounting.
In his current role he provides assistance with technical enquiries on financial planning issues and the preparation of advice documents. Steve has developed a close working relationship with clients and places a high level of importance on the delivery of quality customer service.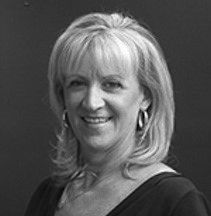 Ivana Aver
Admin & Client Service Manager
Ivana joined the group as Administrator in November 2005.
Prior to this Ivana had 7 years' experience in the financial services industry bringing with her a wide range of experiences and a substantial level of expertise. Ivana's effectiveness in dealing with clients, fund managers and office managing tasks ensures that the business operations are run in a very efficient manner. In addition her bright and bubbly personality ensures that all of our clients are well looked after.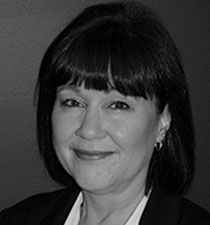 Deb is the voice of our business and will most likely be your first point of communication with us. Deb joined Momentum Wealth Management in 2016 bringing with her a diverse administrative background which she has built up over many years working within Publishing, Customer Service, Real Estate, Accountancy and the Transport Industry. Deb's strengths are her communication skills and being super efficient with clients, whilst at the same time delivering on these strengths with care and kindness. Deb looks forward to greeting you upon your arrival at Momentum.